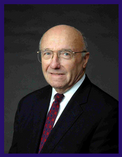 Clifton Gardiner & Company, LLC provides experienced and professional brokerage representation to sellers and buyers of radio stations. We represent our clients on an
exclusive
basis, and devote all of our resources to achieving a successful completion of a transaction.
We are known for the accuracy and completeness of our Information Memorandums and for our very thorough search for possible buyers. Marketing a "for sale" listing in not a "passive" activity.
We work hard from day one!
For over thirty-five years, Clifton Gardiner & Company has represented Sellers and Buyers of radio stations and other media property assets, including television, cable television and new media. We have completed over 350 asset sale media transactions, working closely with our clients to insure a smooth, efficient and trouble-free process.
Click here for Clifton Gardiner's bio
If you are selling a radio station, the process starts with a detailed valuation, and with the preparation of an accurate and complete Memorandum. CGCO has long been known for the high quality and comprehensive sale memorandums that it prepares for every client. A Valuation can be prepared as a stand alone project, so that our client can make an "enlightened" decision on selling and determining the asking price. We have developed a relationship over many years with broadcasters and media owners across the USA. They have come to trust our work and they take our phone calls.
If you are planning to buy a radio station, we work with you to identify and value possible targets. Our experience in understanding regulatory issues, and in the integration of acquisitions helps achieve the best possible result and the fastest possible returns on your investment.